The London-Paris Number Theory Seminar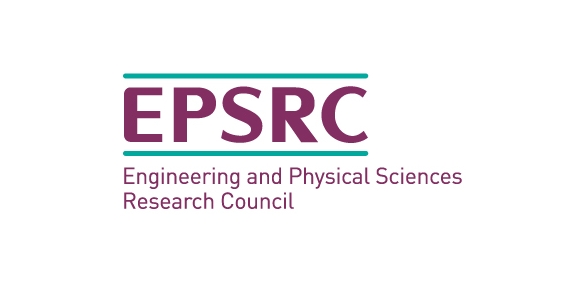 The London-Paris Number Theory Seminar meets twice per year, once in London and once in Paris. It is supported by grants from the Heilbronn Institute for Mathematical Research, ERC Advanced Grant AAMOT, and the ANR "CLap CLap".
London organizers: Kevin Buzzard, Ana Caraiani, Fred Diamond, Vladimir Dokchitser, Yiannis Petridis, Sarah Zerbes.
Paris organizers: Olivier Fouquet, Michael Harris, Marc Hindry, Stefano Morra, Matthew Morrow.
---
27th meeting, Paris.
The 27th meeting of the LPNTS: To the memory of Jean-Marc Fontaine and Jean-Pierre Wintenberger.
Dates: Monday Oct 14th and Tuesday Oct 15th, 2019.
URGENT: FOLLOWING THE CLOSURE OF THE ORSAY MATHEMATICS DEPARTMENT, THE SEMINAR WILL TAKE PLACE AT THE IHES (SIMONS AMPHITHEATRE)
If you are going to attend the XXVII Paris-London Number Theory Seminar, please send a confirmation email to Stefano Morra (morra@math.univ-paris13.fr).
Schedule:
Monday:
8.30-9.15: Welcome
9.30-10.30 Luc Illusie (Orsay): "Relèvements modulo p et filtration de Nygaard"
10.45-11.15 Pause Café
11.15-12.15 Pierre Colmez (CNRS Jussieu): Flânerie dans le programme de Fontaine.
12.15-14.00 Déjeuneur (Restaurant "Les Cèdres")
14.00-15.00 : Nathalie Wach (Strasbourg): "Le corps des normes de certaines extensions infinites de corps locaux"
15.00-15.30 Pause Café
15.45-16.45 : John Coates (Cambridge): "L-values and the exact Birch-Swinnerton-Dyer formula"
17.00-18.00 : Agnès David (Besançon): "Déformations galoisiennes et variétés de Kisin dans la conjecture de Breuil-Mézard"
Tuesday:
9.30-10.30 Bernadette Perrin-Riou (Orsay): "Promenade dans le jardin des symboles modulaires"
10.45-11.15 Pause Café
11.15-12.15 : Christophe Breuil (CNRS Orsay): "Espace de Drinfeld, complexe de de Rham et représentations localement analytiques de GL_3(Q_p)"
12.15-14.00 Déjeuneur (Restaurant "Les Cèdres")
14.00-15.00 : Toby Gee (Imperial College London): Lifting Galois representations
15.15-16.15 : Laurent Fargues (CNRS Jussieu): "La correspondance de Langlands locale: construction des paramètres semi-simples"
Abstracts can be viewed here.
A limit amount of funding is available for travel for UK participants to attend. To apply please contact Fred Diamond, fred.diamond at kcl.ac.uk. The meeting will benefit from funding from Institut Mathématiques de Jussieu and Département de Mathématiques d'Orsay.
Previous meetings:
22nd meeting (UCL, 5--6/6/17)
23rd meeting (Jussieu, 27--28/11/17)
24th meeting (UCL, 29--30/5/18)
25th meeting (Jussieu, 26--27/11/18)
26th meeting (KCL, 7--8/5/19)

---
This page is maintained by Kevin Buzzard.